Mint +Coral Floral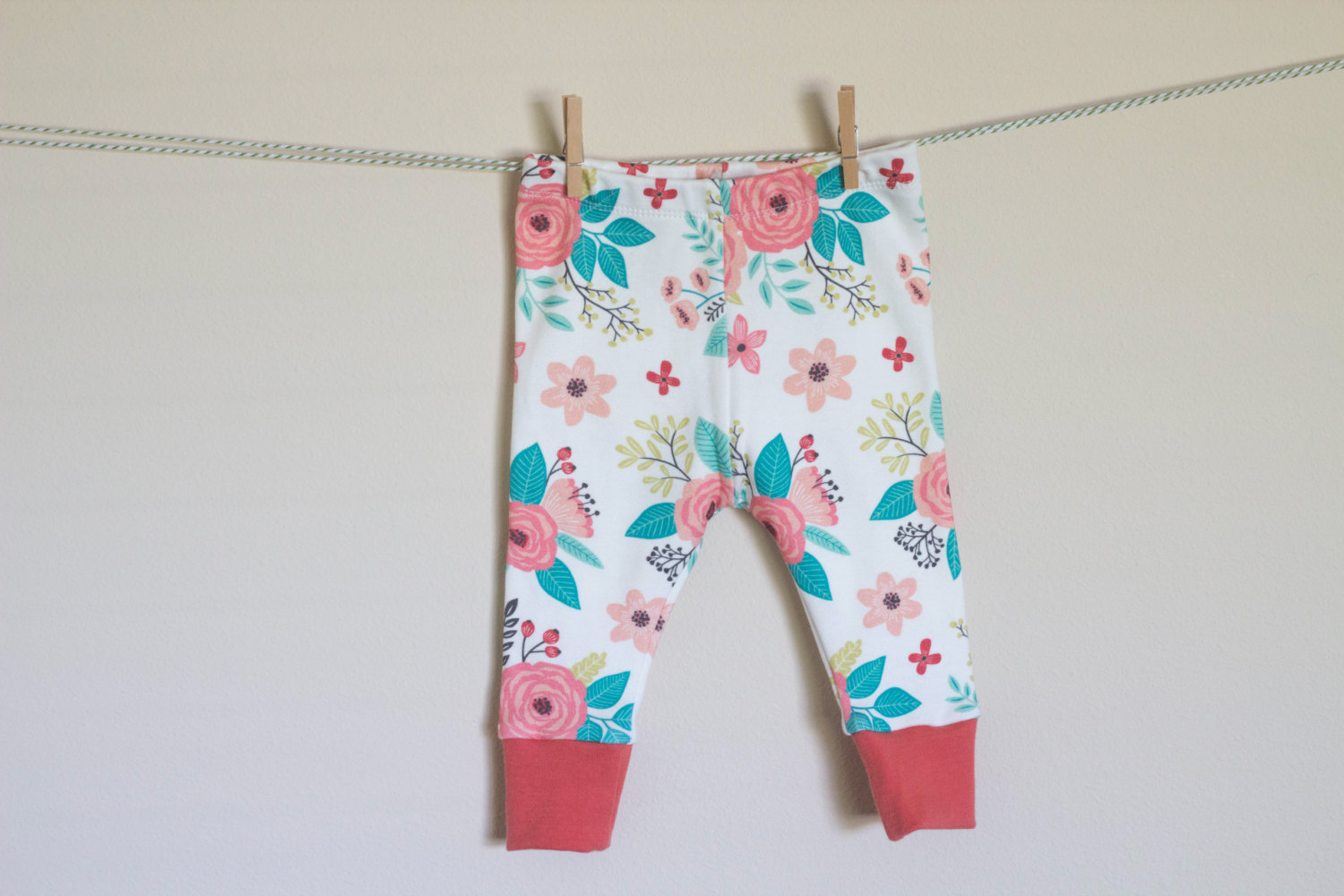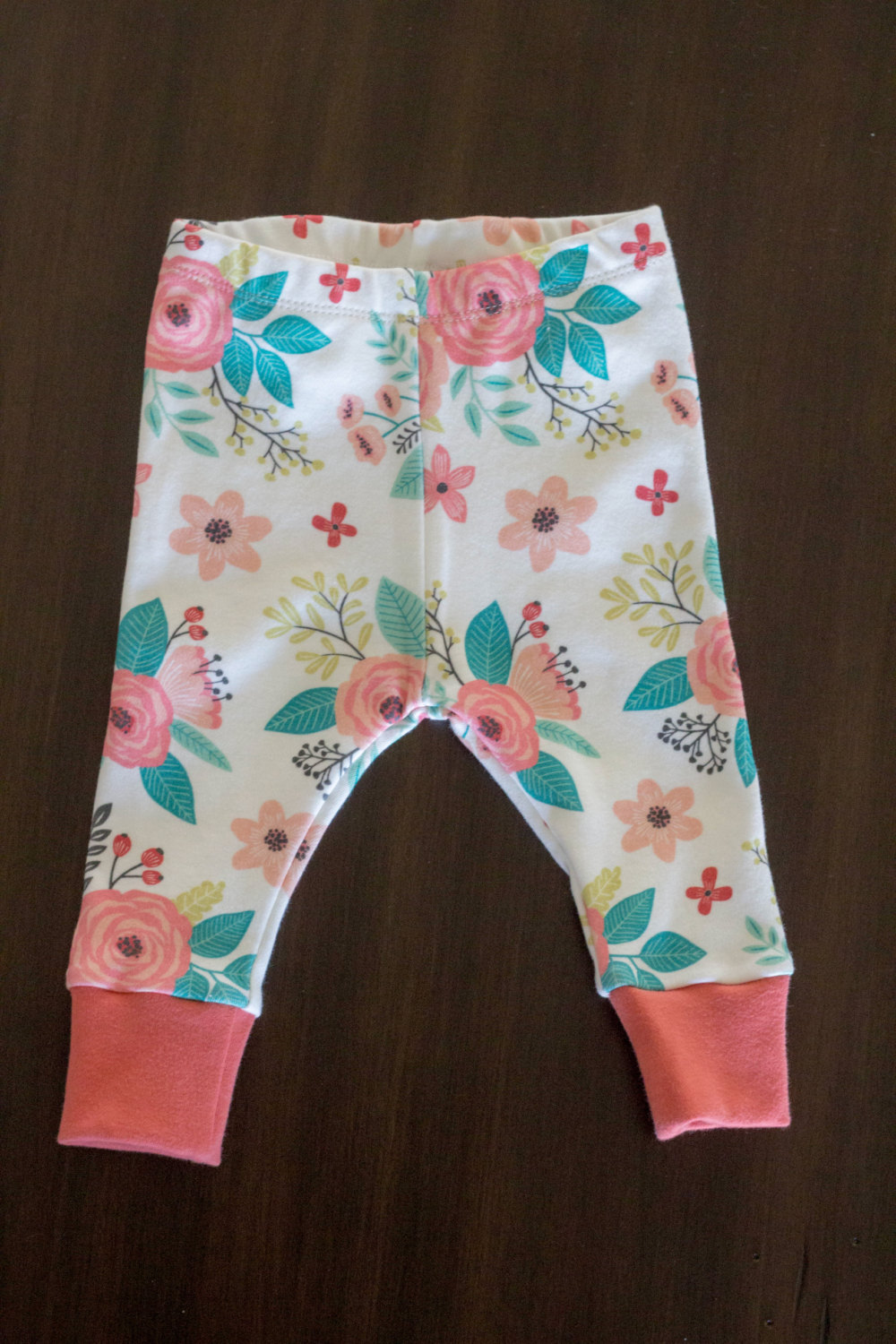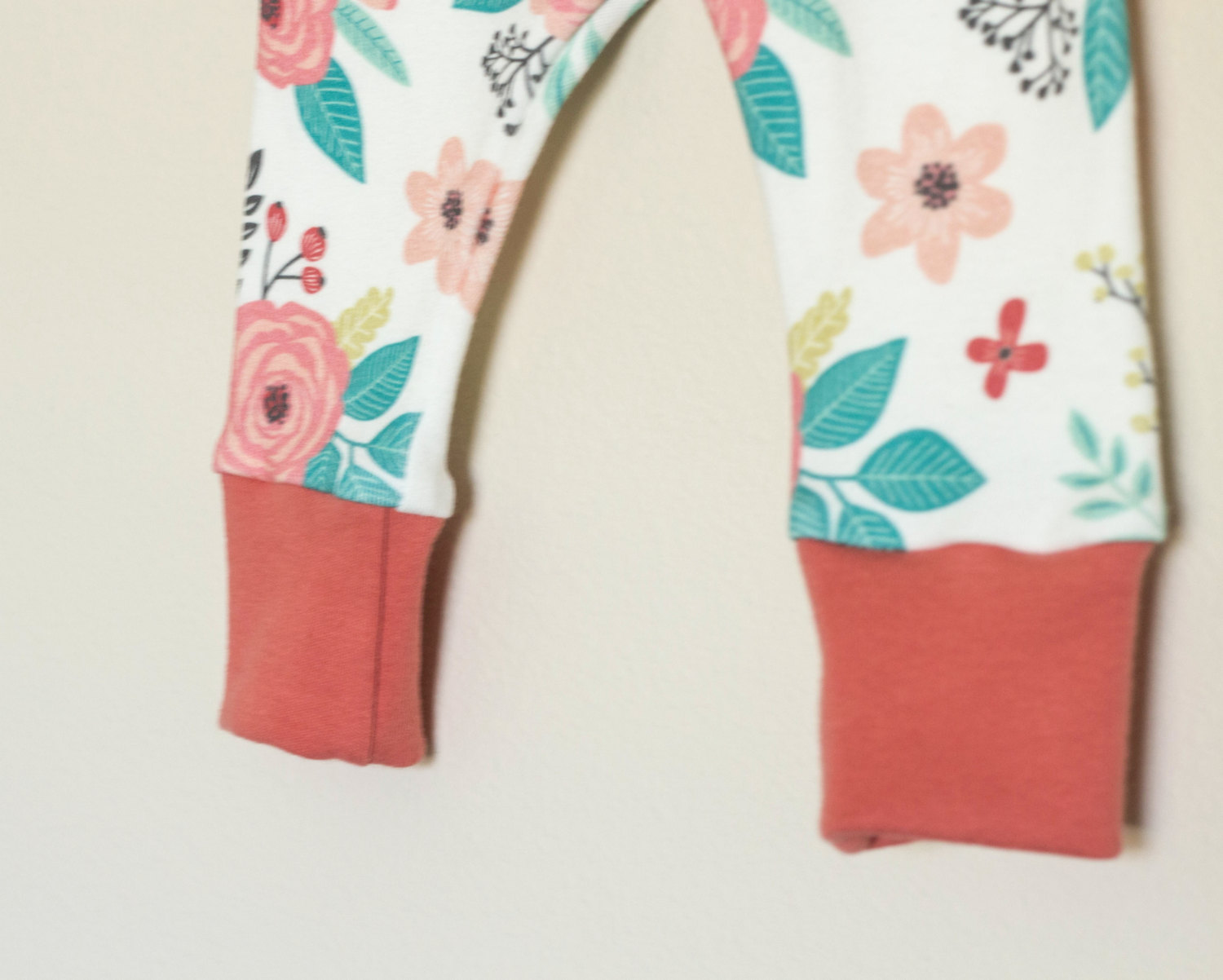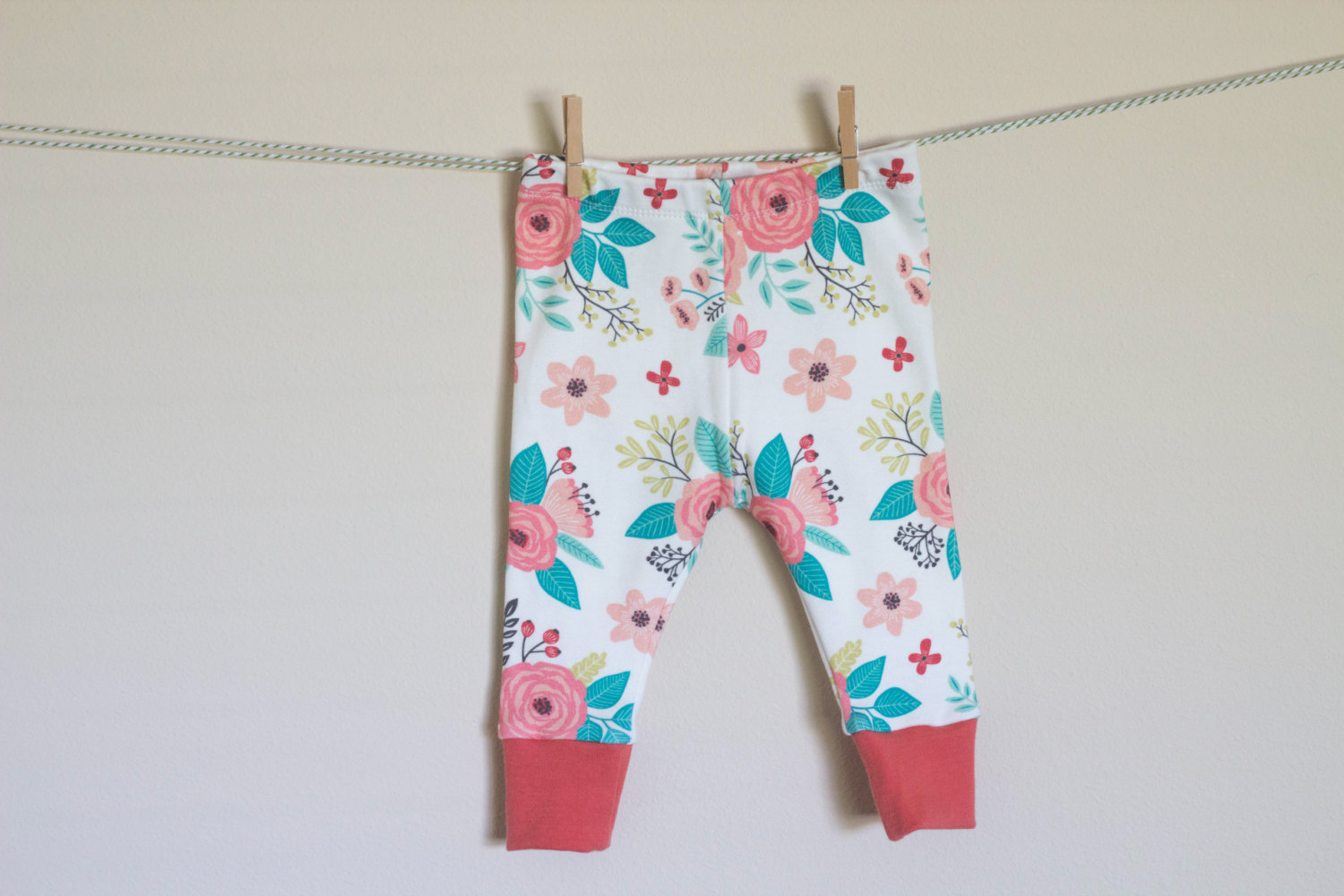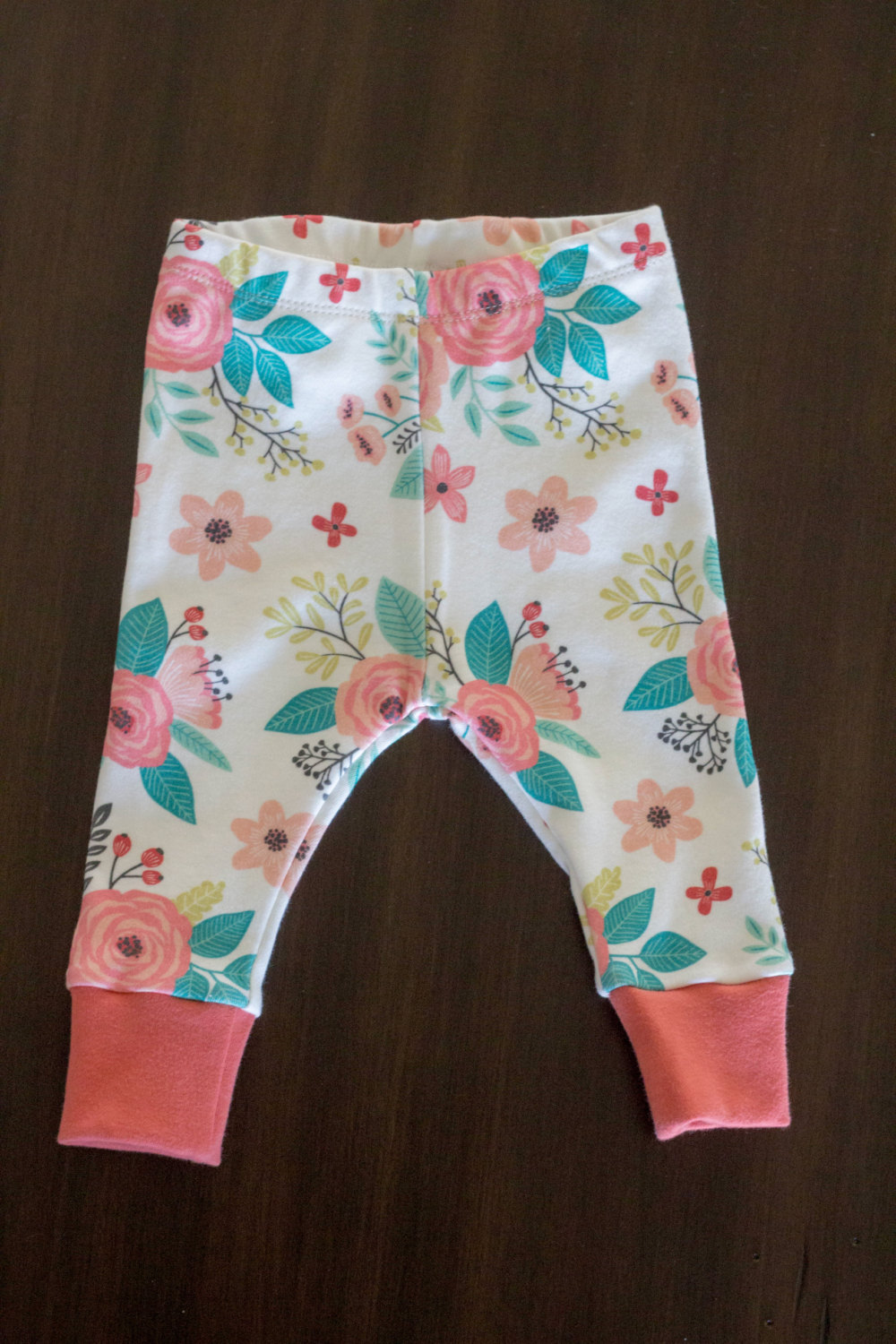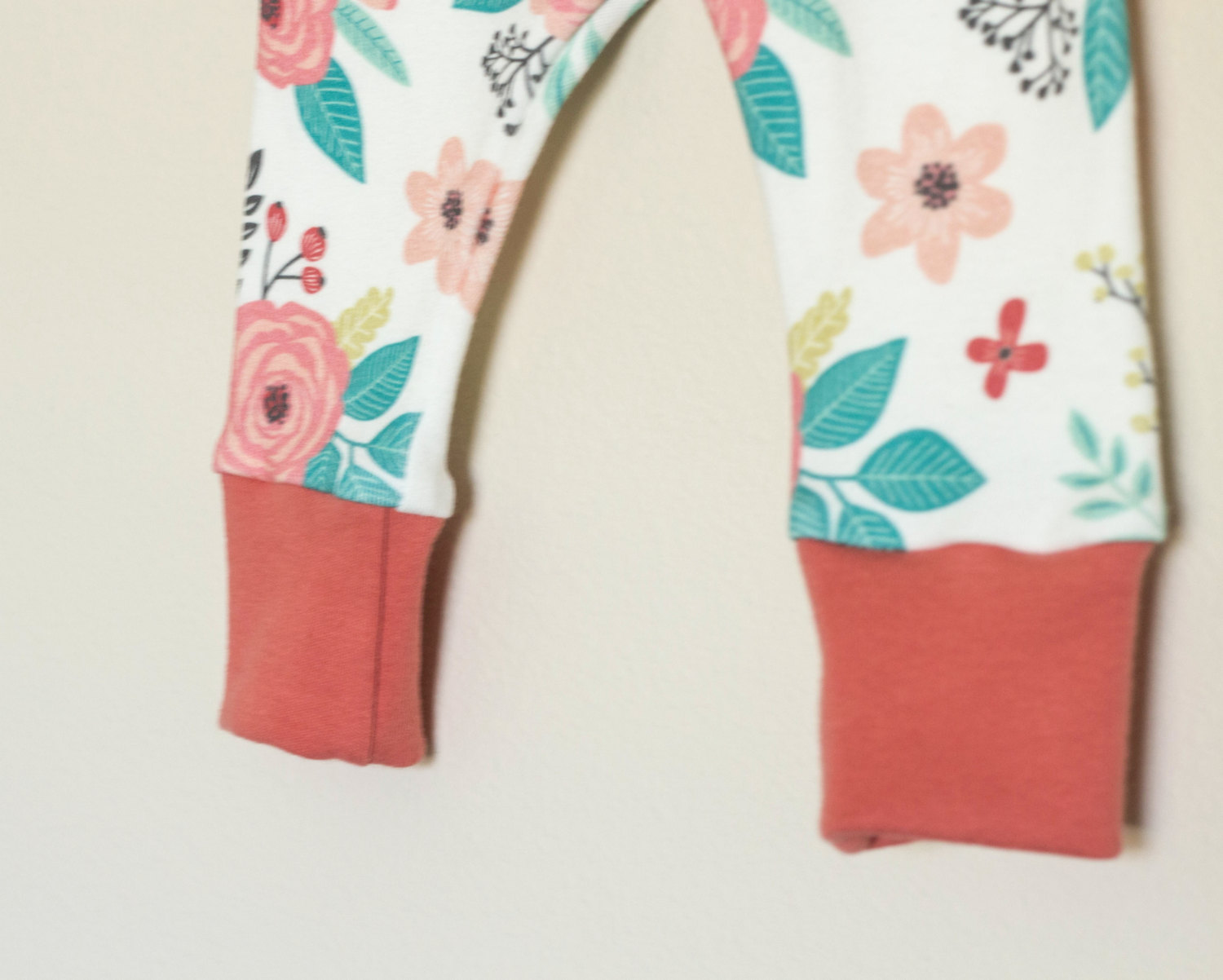 Mint +Coral Floral
It's all about the flowers this year, if you haven't noticed. These organic flower baby leggings will look divine on your sweet little angel - perfect for Spring and Summer.

The following leggings are a stretchy and cuddly on your little one - great for dressing up or playing at the playground.

The fabric is 100% organic cotton knit. The printing is eco-friendly, which tends to fade more quickly, so I would cold water wash for extra vibrancy, and hand wash for even more vibrancy. My little one wears leggings from this fabric frequently, and he's a busy little man. The colors have faded a bit, but nothing to take away from the cuteness.

The leggings are completely handmade. I feel like the both Noni and I would say that our sizing is a little on the bigger side, which never hurts when you want your babe to stay in clothes a little longer than a month or so... The photos above show a 3-year old in a 2t-3t size (though she is small for her size).

I'm happy to answer any questions or customize a new pair of leggings for your babe!